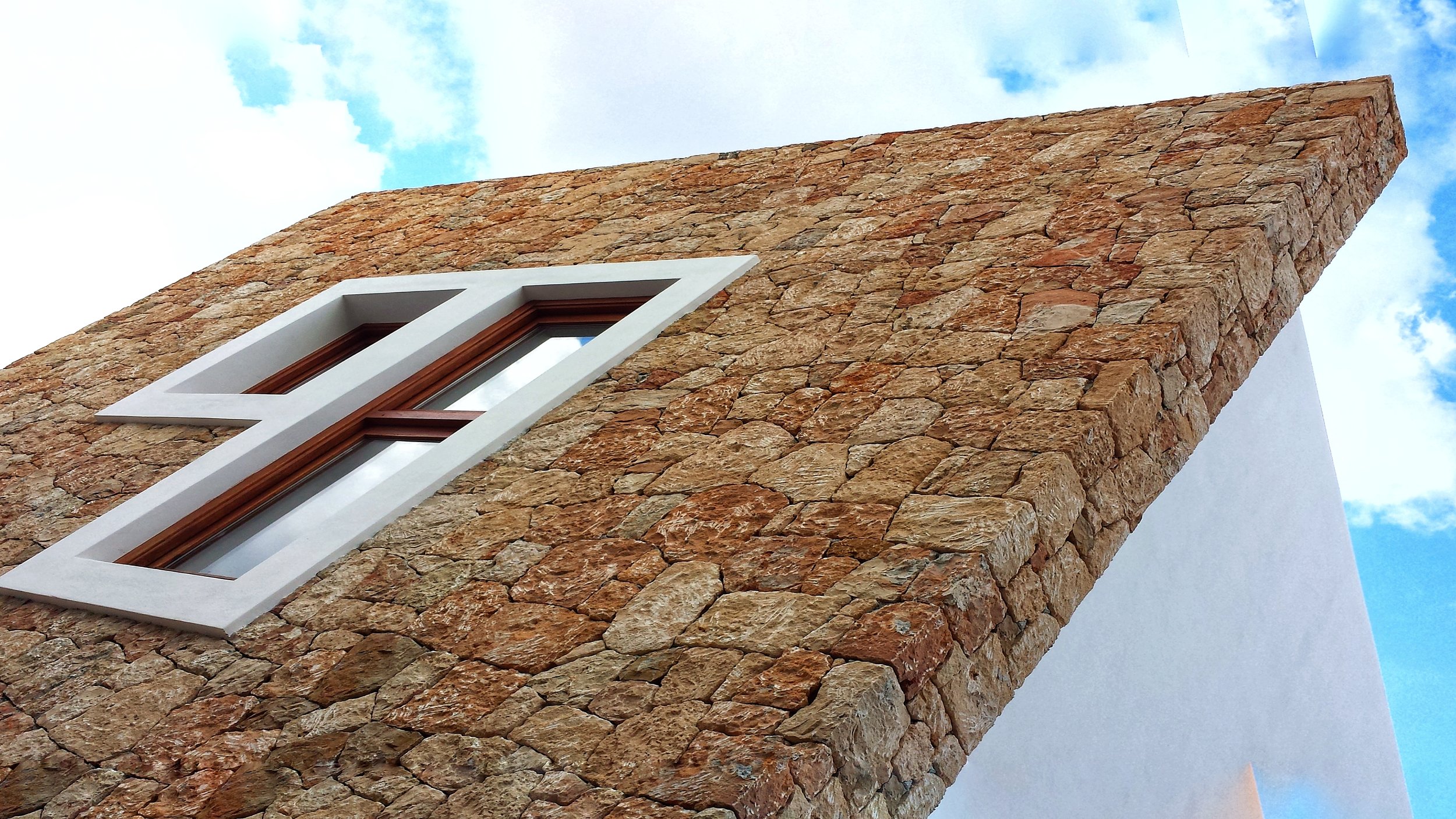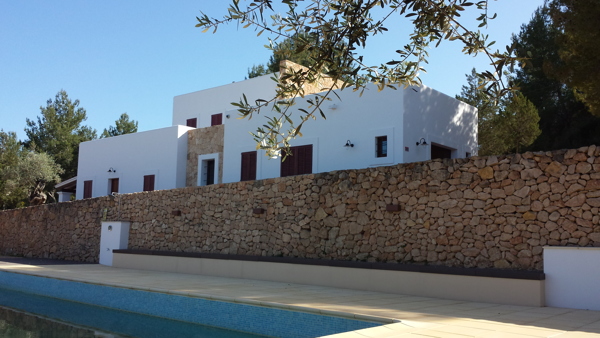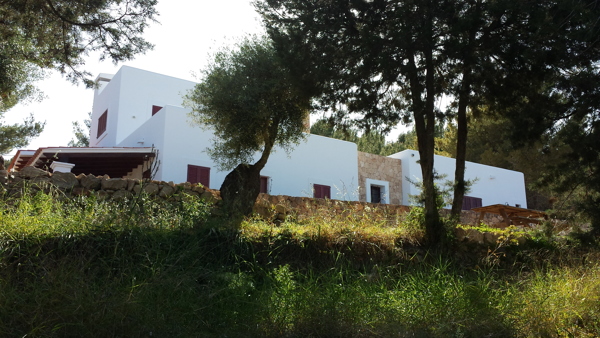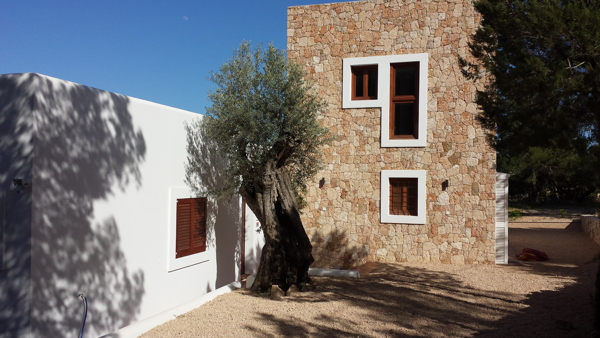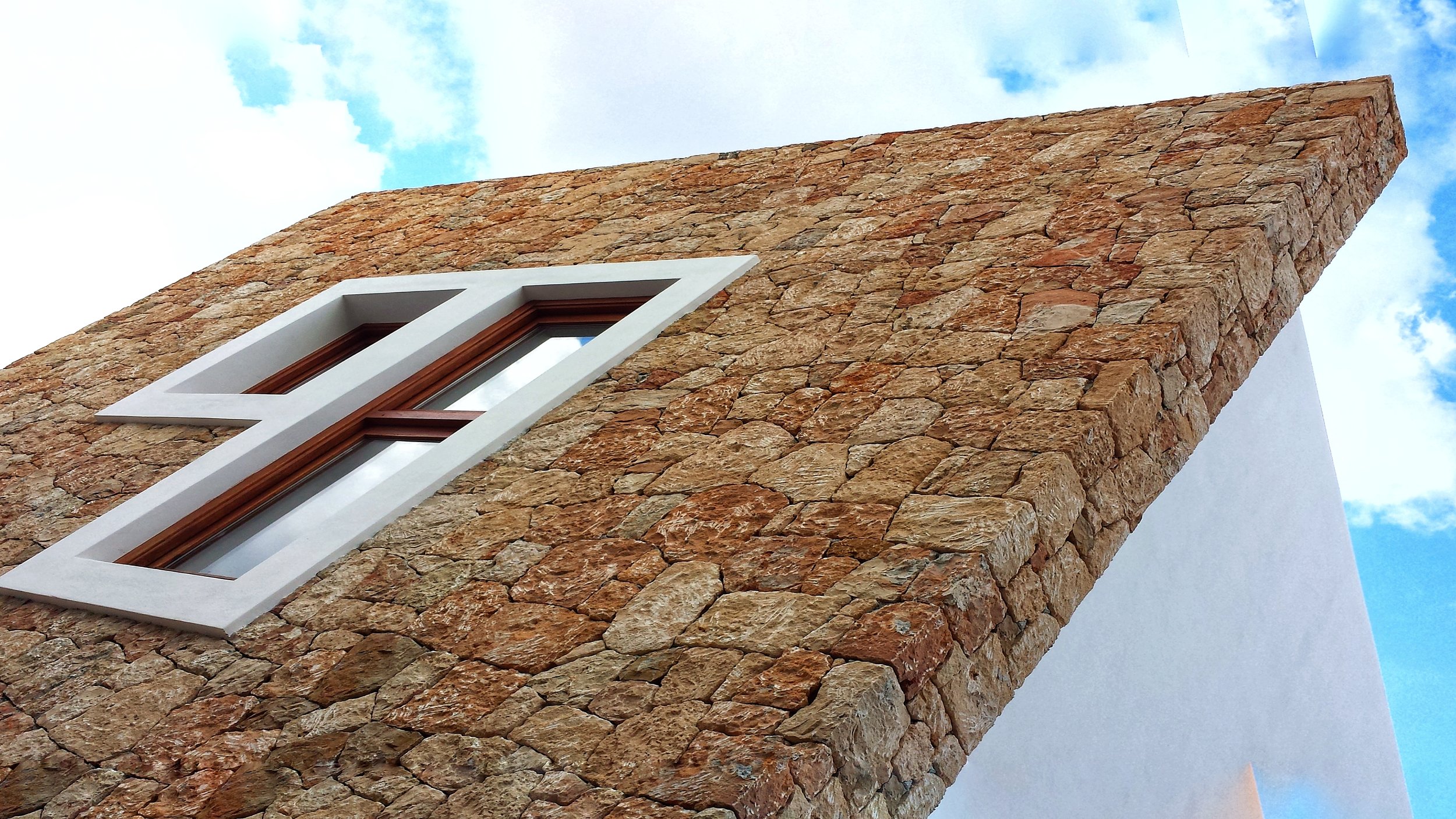 This old existing small cabin, gently nestled in the Ibizian countryside, has undergone its own functional transformation evolving from its original agricultural homestead into its present use as a modern residential home for a German family. This project was undertaken with great care and concern for the sensibilities of the local surroundings, with an integrated goal of using local materials in order to enhance and preserve the overall inherent ambiance that is uniquely Ibiza.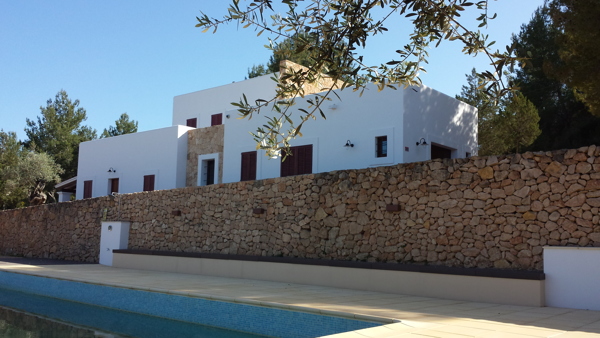 Local building techniques were employed to maintain the flavor of the region, while emphasizing the massive presence of sand stone walls, and creating various plot levels which anchor the pool and a monolithic mass façade of the double high wall. The local stone provides a marked optical contrast between the brilliant reflection of pure white rooms both new and established.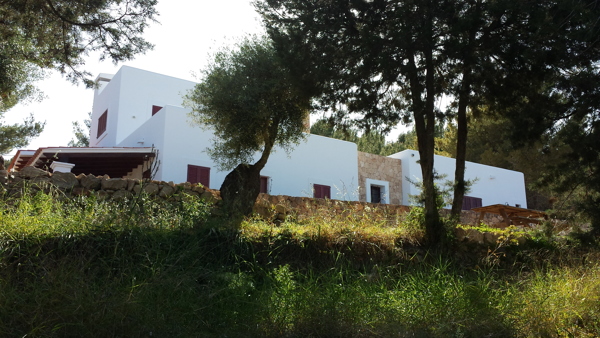 This two storey addition, representing recovery, refurbishment and extension of work, came to fruition using the materials and simplicity of shapes found within local Ibizian home sites located in the surrounding countryside. The high quality details lends itself to a language of its own whose echo is naturally and purely spoken as it joins the mysterious Ibizian whispers which can be heard throughout the countryside.